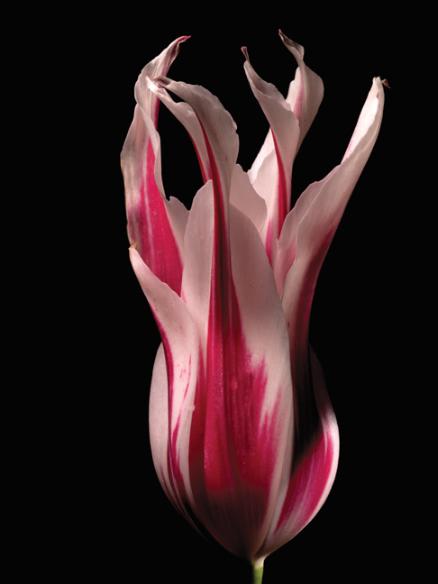 TULIPAE HORTORUM - en konstupplevelse
Tulipae Hortorum torde vara den största blomsterboken i formatet dubbel elefantfolio, drygt 100 x 75 cm, bunden i praktband, som det tog den världsberömda bokbinderskan Tini Mura 600 timmar att färdigställa. Jonathan Singer är utbildad kirurg, som på äldre dagar började fotografera tulpaner i unik stil som påminner om målningar från 1600-talet, då tulipomanin drabbade Holland. Boken framställd i endast ett exemplar är dedikerad till Carl von Linné och skänktes till Sverige och Vetenskapsakademien 2009. Enligt Dr. Kress, intendent vid National Museum of Natural History, Smithsonian Institute i Washington D.C., är den en gengåva för att Hagströmerbiblioteket där under några dagar jubileumsåret 2007 ställde ut Linnés eget exemplar av första upplagan av Systema Naturae. Jonathan Singer tilldelades 2008 the Hasselblad Laureate Award "for his unique work with extremely rare flowers and plants" och erhöll 2009 av Vetenskapsakademien Carl von Linnés silvermedalj.
PER CULLHED, 1:e konservator vid Carolina Rediviva, berättar om bandet och tulpandekorens bokbandshistoria och OVE HAGELIN, Hagströmerbiblioteket, om tulpanens kulturhistoria.
VÄLKOMMEN!
ONSDAGEN 20 maj kl. 18.00
Hagströmerbiblioteket Haga Tingshus
Anmälan före 15 maj
Email: gertie.johansson@ki.se
Telefon: 08 5248 6828
Förfriskningar serveras
Inträde 100 kr kontant