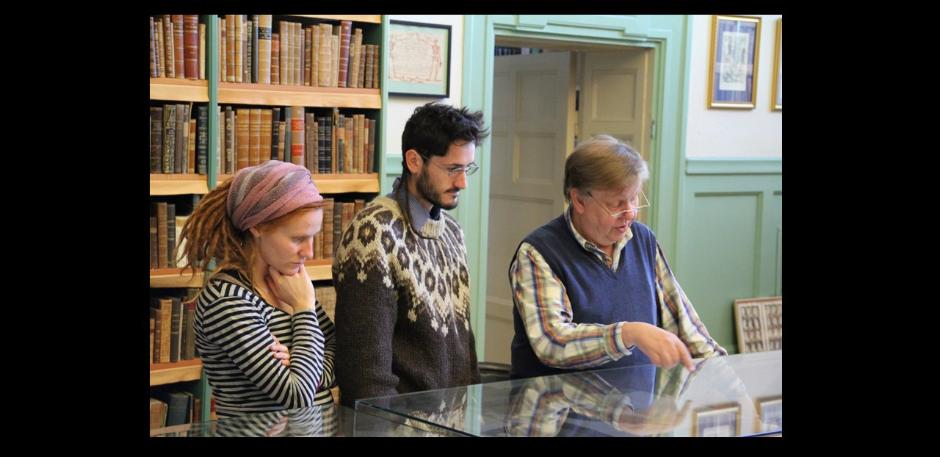 Tomas Jansson, 1951-2016
A onetime employee of the Hagströmer Library, Tomas Jansson is one of the people who has put his special mark on the library, not at least with his strong and colourful personality. Sadly, he passed away in the morning of October 26, 2016. The irony of it is that it was the disease that he had been fighting to save people from most of his professional life that claimed him. Tomas was a medical doctor specialized in Oncology, and as a doctor he worked wholeheartedly and with great empathy for his patients. But he had several loves, all of which he embraced with enthusiasm, and among these his love of old books and fondness for Esperanto stand out. In 1993 Carolina Böcker & Konst, a small antiquarian book store close to the University Library of Uppsala (Carolina Rediviva), opened its doors for the first time. Here Tomas found an outlet for his passion for books. Not surprisingly the book shop specialized in medical literature of historical significance and this is rare among antiquarian booksellers. During my tenure at Redins antikvariat, a couple of blocks away, I always sent customers offering that kind of books along to Carolina Böcker & Konst. This love of books eventually led him to the Hagströmer Medico-Historical Library where he started to work part-time in 2010 and also serving as acting Head for a time. This post ended in 2013. I have been acquainted with Tomas since the 1990s and thanks to him I also started to work at the library in 2010. This gave me the chance to get to know him quite intimately. Tomas was kindhearted and loyal and had a subtle (and sometimes not so subtle …) sense of humour. His company was never boring and we shared many a joke, sometimes over a Czech beer.

Tomas Jansson was interested in many things, and his general knowledge on various subjects was quite extraordinary. The third great passion mentioned above was Esperanto; when he was 14 years old he started practicing this constructed language and through the years he participated in several international conferences. He also was a member of the board of quite a few Esperanto organizations. The announcement by his daughters making his demise public has the first part of the Esperanto anthem by L. L. Zamenhof in it. It reads in English translation:


Into the world came a new feeling,

through the world goes a powerful call;

by means of wings of a gentle wind

now let it fly from place to place.


Dan Jibréus, 21 November 2016



Illustration: Tomas giving his daughter Astrid and her husband Maxine a private viewing of the Hagströmer Library in 2011.