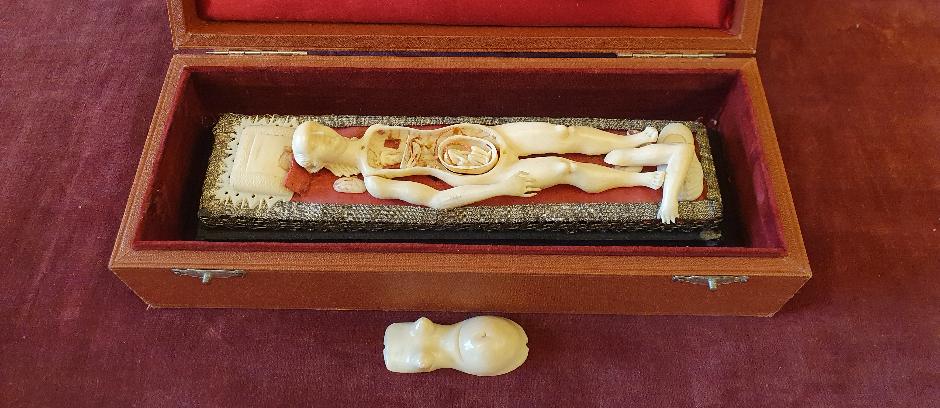 Season´s Greetings and Best Wishes for the New Year from the Hagströmer Library!
This lady is an anatomical manikin made from ivory, and she is pregnant. Made in the seventeenth and eighteenth centuries, there exists about 180 of these manikins in museums, libraries, and private collections. Their exact function is unknown, but they clearly provided anatomical instruction. They often came in pairs, one female and one male, and it is quite likely that they were used to give instructions to newlyweds of the upper echelons of society. Ours was probably made by the Nuremberg ivory turner Stephan Zick (1639-1715). Perhaps she was made to be a wedding gift, or to be used by midwives to teach women about their bodies? She was handed over to us for safekeeping by the Department of Women's and Children's Health at Karolinska Institutet earlier this December. We do not know when she arrived at KI but judging from the age of the repurposed instrument box in which she came, she may have been with us a hundred years or so.

Do not forget to keep an eye out for events and exhibitions in Haga Tingshus and online during 2022! And if you have not already: please visit our temporary exhibit Dürer to Daumier: Artists of science in the collections of the Hagströmer Library. Welcome back in 2022!