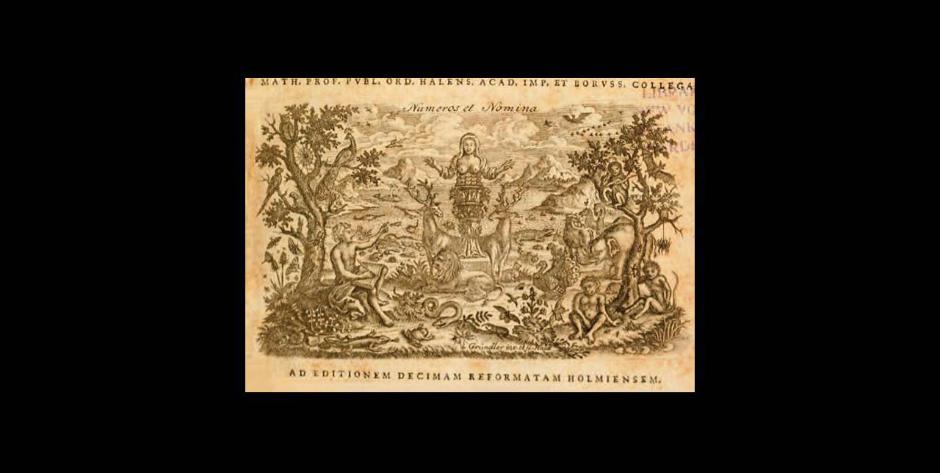 Book annotation in eighteenth-century natural history
Dr STAFFAN MÜLLER-WILLE, Ass. Professor, University of Exeter, Devon, U.K. är idag en av våra främsta experter på Linnaeus. Han talar svenska men håller sitt föredrag på engelska:
What today would be an obvious crime, was common practice in eighteenth-century natural history: books by Linnaeus and other authors where routinely annotated by their possessors in order to record new discoveries and observations, to catalogue one´s own collection, or for sheer entertainment. I will present three examples of this widespread practice: 1) Linnaeus's personal copy of Genera plantarum (Leiden: Wishoff, 1737), which he used to complete a manuscript of Species plantarum; 2) Michel Adanson's copy of the same publication, which he took with him on his trip to Senegal (1748–1754) but only used to record "errors"; and 3) Johann Reinhold Forster's Catalogue of British Insects (Warrington: William Eyres, 1770), which the author published to recruit collectors, and then annotated to keep track of his own collection. By these examples in detail, I will try to make two points: first, that the publications in question were designed to be annotated; and, second, that this design, and its use, shaped new ideas of the order of nature.
VÄLKOMMEN!
TORSDAGEN 20 OKTOBER 2016 KL. 18.00
HAGSTRÖMERBIBLIOTEKET HAGA TINGSHUS
Buss 57 (Sveavägen) Buss 515 (Odenplan)
Hållplats: Haga Södra
Anmälan före 14 oktober
Email: gertie.johansson@ki.se
Telefon: 08 5248 6548
Förfriskningar serveras
Medlemmar inträde 100 kr
Icke medlemmar 150 kr