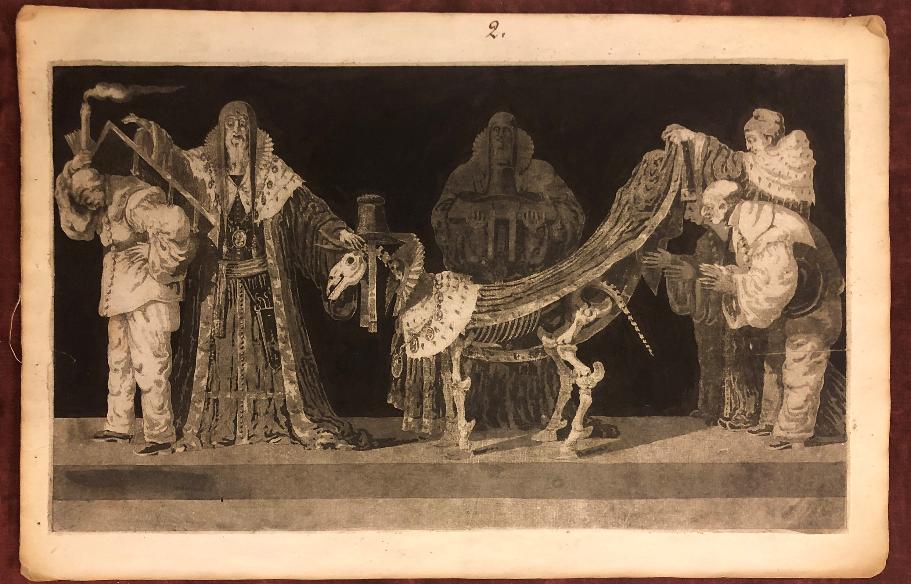 Art at the Hagströmer Library 2021!
Albrecht Dürer, Lucas van Leyden and Honoré Daumier are just some of the world-famous artists whose works are included in the Hagströmer Library's collections. Our collections have also inspired prominent contemporary artists such as Ulla Wiggen, Helene Schmitz, Nikolina Ställborn, Uriel Orlow and David Molander.

In 2021, the Hagströmer Library will focus on art and artists. Beginning in the spring with an exhibition of illustrations in books and prints within the library's own collections, featuring some of art history's most famous figures, created by our curator Anna Lantz.

During the autumn, we present new exhibitions in collaboration with two female artists: Jenny Åkerlund and Ida Rödén. Åkerlund's works of glass and paper are based on themes such as optics and ophthalmology. Rödén's work revolves around the fictional Linnaeus disciple Jonas Falck.

Keep an eye out for events and exhibitions in Haga Tingshus and online during the year!
Follow us on our blog and on YouTube.
Konst på Hagströmerbiblioteket 2021!

Albrecht Dürer, Lucas van Leyden och Honoré Daumier är bara några av de världsberömda konstnärer vars verk ingår i Hagströmerbibliotekets samlingar. Våra samlingar har också inspirerat framstående samtida konstnärer som Ulla Wiggen, Helene Schmitz, Nikolina Ställborn, Uriel Orlow och David Molander..

2021 riktar Hagströmerbiblioteket fokus på konsten och konstnärerna. Vi inleder under våren med en utställning som visar illustrationer i böcker och grafiska blad ur bibliotekets egna samlingar, av några av konsthistoriens mest kända gestalter, skapad av vår curator Anna Lantz.

Under hösten presenterar vi nya utställningar i samarbete med två kvinnliga konstnärer: Jenny Åkerlund och Ida Rödén. Åkerlunds verk av glas och papper baseras på teman som optik och oftalmologi. Rödéns arbeten kretsar kring den fiktive Linnélärjungen Jonas Falck..

Håll utkik efter evenemang och utställningar i Haga Tingshus och online under året!
Följ oss i vår blogg och på KI:s YouTubekanal.